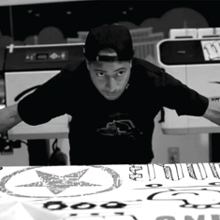 Matthew McCalla
PRODUCTION MANAGER + VIDEOGRAPHER
Digital Content Creator. Matt has produced and directed hip-hop videos for emerging talent in the Bay Area and Las Vegas that have been viewed millions of times online, and he recently worked as a cinematographer with acclaimed indie filmmaker Kevin Epps on 'The Black Rock', a documentary exploring the African-American experience at Alcatraz. Matt's work has appeared on The Discovery Channel, The History Channel, MediaTakeOut.com, TMZ.com, Hollywood.tv, BET.com, and MTV.com. Matt joined the Walls360 on-demand production team in 2011, and is the team lead on the nascent Walls360 URBAN FARMING project at our Las Vegas wall graphics factory.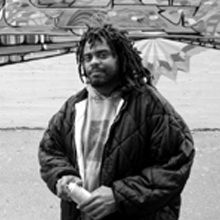 Vulcan
Artist In Residence
Vulcan's murals have graced hundreds of walls + trains in his native New York over the years, and his artwork appears throughout books chronicling the history of spray can + urban art. Vulcan's murals have shown in museums, his art can be found on platinum album covers, and his abstract canvases hang in private + corporate collections globally. He first performed at Harlem's Apollo Theater when he was five, sang in funk + heavy metal bands, worked for years as a DJ in underground clubs, produced chart-topping electronic music, and is an accomplished kalimba player. He has written for VIBE, chronicled the underground motorcycle stunt scene in New York City, traveled the world painting live at hip-hop festivals, spoken at NYU + Yale on the history of urban art, competed in international video game competitions, and is currently working on his second screenplay. Vulcan's fine art adorns the walls of Zazzle (with Chor Boogie + Apex), Danger Labs, and Google headquarters in Silicon Valley. Vulcan also created one of the first 'Painted Rooms' at the acclaimed Hotel des Arts, and one of his murals covers the walls of Grey Advertising in San Francisco. Vulcan has painted live for Scion and Sun Microsystems, created a series of custom labels for the launch of Oronoco rum from DIAGEO, and has painted everything from walls and servers to 'Droids for Google. Vulcan's first public gallery exhibitions were with Patti Astor's FUN Gallery in New York, and his first West Coast solo show opened at the Luggage Store Gallery in San Francisco.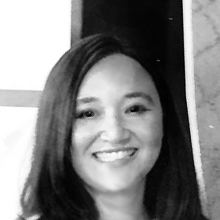 Tavia Campbell
FOUNDER + COO
Tavia started college at 15 and received a BFA in Art History and a BA in Eastern European Studies from the University of Texas, Austin. As an undergraduate, Tavia set sales records selling dorm room art posters to UT's 40,000 students! Tavia received an MA in International Relations from the University of Denver and studied at the Prague School of Economics and the University of Zagreb, Croatia. NGO translator (Serbian, Bosnian, Croatian), & refugee community liaison. Tavia has been experimenting with fine art printing for nearly twenty years and created the world's first curated on-demand wall graphic storefronts. She designed and built WALLS 360's state-of-the-art on-demand wall graphics production and fulfillment infrastructure in Las Vegas.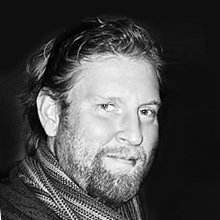 John Doffing
FOUNDER + CEO
Art + Technology Entrepreneur. Background: CEO and founder of START MOBILE (failed mobile content startup). Into the Pixel juror (curated international video game art exhibition). Creator and curator of multiple pioneering video game art exhibitions. Founder of START SOMA art gallery, San Francisco. Hotel des Arts curator and 'Painted Rooms' exhibition creator. PROPAGANDA creator and curator (international political poster exhibitions). First online art experiments in 1995 (PlanetArts.com + multiple first-generation web / art projects with Business Volunteers for the Arts, San Francisco). Technology Startups: Virtual i-0 (VR HMDs + 3D Content), Virtual Technologies (Haptic Interfaces), VictorMaxx Technologies (VR HMDs), Start, Inc. (Startup Recruiting), AtHoc (Online Marketing), Paraform (3D NURBS Modeling), Start Mobile (Mobile Content). Marquette University: BA, triple major, Phi Beta Kappa. St. John's College, Cambridge University: BA/MA, Honours, football, rugby, crew, Davies-Jackson Scholar, Mansergh Prize. Favorite video game of all time: Dragon's Lair.
Made of space-age, self-adhesive, repositionable fabric paper...

Geeky and Awesome.

Can be removed and re-stuck hundreds of times...

Appears to be painted on to the wall...

Walls360 is made up of artists and geeks, and I was more than impressed with their on-demand factory for printing these awesome wall art pieces...

Fabulous on-demand wall graphics...

On-demand designs ranging from big digital marketing campaigns to tangrams for kids' walls...

It's very hard to see that it's not painted on...

The quality is amazing...

Made with premium inks and on high quality fabric paper that won't damage your walls...

Of all the wall graphics I've tried, Walls360's are by far the best!

Can be removed and repositioned hundreds of times without losing adhesion...

High grade, large scale, self adhesive art...