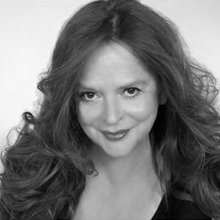 Susan Bernard
ENTERTAINMENT LICENSING
Susan Bernard, daughter of the legendary photographer of Hollywood's Golden Era, Bruno Bernard, has joined the WALLS 360 advisory board.
For decades, Susan Bernard has expertly handled global licensing for the acclaimed 'Bernard of Hollywood' archives, which includes some of the most iconic images of the 20th Century. The New York Times has referred to Bruno Bernard as 'The Pioneer of Pin-Up Photography' and 'The Discoverer of Marilyn Monroe', and in 1984, Bruno Bernard was the first stills photographer to be honored by the Academy of Motion Picture Arts & Sciences with a 50-year retrospective of his work. Bernard's famous "Marilyn in White" with her billowing white dress was singled out in 1999 by the Museum of Modern Art in New York as the photographic "Symbol of the Century" in their "Fame After Photography" exhibition, and the International Center of Photography also chose this image by Bernard for their documentary "20 Unforgettable Photographs of the Twentieth Century".
"My father created giant cutouts of his pin-ups for several exhibitions in the 1950's - created with blown-up photographs and an exacto knife," according to Susan Bernard, "So I am absolutely thrilled that WALLS 360 is able to bring my father's photography to new generations around the world, creating on-demand large-format premium wall graphics that are both cutting-edge and artistically redeeming."
In addition to her groundbreaking work in the licensing world, Susan Bernard is an accomplished author, actress, and producer, and was named one of Playboy Magazine's '100 Most Beautiful Women of the 20th Century'.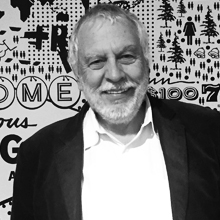 Nolan Bushnell
VIDEO GAME PIONEER
Nolan Bushnell is a technology pioneer, entrepreneur and scientist. Often cited as the father of the video game industry, he is best known as the founder of Atari Corporation and Chuck E. Cheese Pizza Time Theater. Mr. Bushnell is passionate about enhancing and improving the educational process by integrating the latest in brain science, and truly enjoys motivating and inspiring others with his views on entrepreneurship, creativity, innovation and education.
Over the past four decades, Bushnell has been a prolific entrepreneur, founding numerous companies, including: Catalyst Technologies, the first technology incubator; Etak, the first car navigation system whose mapping is still the basis for car navigation systems today; Androbot, a personal robotics company; and ByVideo, the first online ordering system, which allowed customers to order and pay for product from kiosks. Additionally, he has consulted for numerous corporations, including IBM, Cisco Systems and US Digital Communications.
Currently, Mr. Bushnell is devoting his talents to fixing education with his new company, Brainrush. His beta software is teaching academic subjects at over 10 times the speed in classrooms with over 90% retention. He uses video game metrics to addict learners to academic subjects.
His Anti Aging games project helps seniors to avoid many of the problems of mental aging through game exercises that maintain mental flexibility and problem solving. He was most recently featured in the New Yorker magazine for this effort. Over the years, Bushnell has garnered many accolades and distinctions. He was named ASI 1997 Man of the Year, inducted into the Video Game Hall of Fame, inducted into the Consumer Electronics Association Hall of Fame and named one of Newsweek's "50 Men That Changed America." He is also highlighted as one of Silicon Valley's entrepreneurial icons in "The Revolutionaries" display at the renowned Tech Museum of Innovation in San Jose, California.
In March of 2009, Bushnell was honored with the British Academy of Film and Television Arts Fellowship Award (BAFTA) the highest accolade the Academy bestows, for his outstanding creative contribution to the Video Games Industry. He was similarly honored with a LARA award from the German Academy of Entertainment. Currently a biopic about Bushnell, tentatively titled Atari, is in pre-production. The story was acquired by Leonardo DiCaprio's production company and is set to star DiCaprio as Mr. Bushnell.
Bushnell has created many business cultural innovations that have become the norm, including unique business planning sessions, flat egalitarian management organizations, casual work attire, play/work environments, creativity as a competitive weapon, and the innovator's bonus. All can be traced to their first use at Atari and Chuck E. Cheese and later instilled at Apple and other Silicon Valley corporations.
Bushnell received his B.S. in Electrical Engineering from the University of Utah, where he is a Distinguished Fellow and also attended Stanford University Graduate School.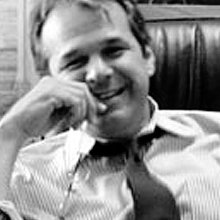 Mark Fierro
FIERRO COMMUNICATIONS
Twenty five years of professional experience in media relations, marketing, sales, promotions and journalism make Mark Fierro one of the most trusted names in public and media relations in the country. Mark's knowledge of public perception and uncanny ability to communicate his client's message to a wide audience is evident in the major strategic roles he has played on Capitol Hill, on Wall Street and throughout the state of Nevada.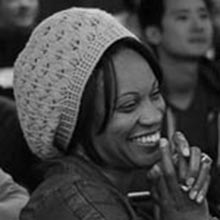 Kimberly Guiry
CMO, ROCETEER
A seasoned professional and serial entrepreneur, Kimberly Guiry provides 20 years of marketing experience in the fields of small business, hospitality, retail, food and beverage, technology and events. Starting her first company in 2000, Kimberly oversaw the development and growth of her agency, working with Fortune 500 companies and A-List celebrity clients, managing multi-million dollar annual marketing budgets.
As Chief Marketing Officer and Happiness Astronaut at ROCeteer, Kimberly provides coaching, mentoring and training support to entrepreneurs and small business owners. In her free time, she enjoys traveling, yoga and cycling.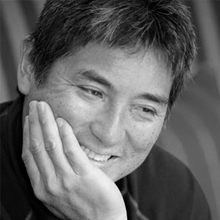 Guy Kawasaki
AUTHOR + EVANGELIST
Guy Kawasaki is the co-founder of Alltop.com, an "online magazine rack" of popular topics on the web, and a founding partner at Garage Technology Ventures. Previously, he was the chief evangelist of Apple. Kawasaki is the author of ten books including Enchantment, Reality Check, The Art of the Start, Rules for Revolutionaries, How to Drive Your Competition Crazy, Selling the Dream, and The Macintosh Way. Kawasaki has a BA from Stanford University and an MBA from UCLA as well as an honorary doctorate from Babson College.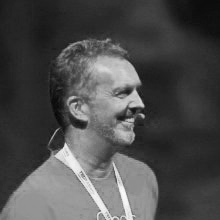 Lars Rasmussen
DIRECTOR OF ENGINEERING, FACEBOOK
Lars Rasmussen is a Director of Engineering for Facebook in Palo Alto, California. Lars holds a PhD in theoretical computer science from UC Berkley. In early 2003 Lars co-founded with his brother Jens a mapping related start up, Where 2 Technologies, which was acquired by Google in October 2004. Lars became the lead engineer on the team that created Google Maps and worked out of Google's Sydney based office until joining Facebook in December 2010. Lars has probably the world's least developed sense of direction and consistently types faster than he can spell. In his copious spare time, Lars enjoys advising early-stage start ups.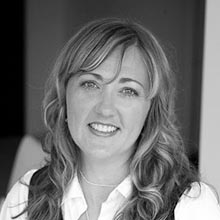 Danielle Rowland
CFO, ROCETEER
I have had a 20+ year career to date and have spent most of that time working in finance roles in the media & subscription television industries working for NBCUniversal, CBS Studios, Sony Picture Television, SKY, Australian Paytv providers Foxtel and Austar and a chartered accountant trained at PriceWaterhouseCoopers.
I most enjoy working in environments where I am surrounded by entrepreneurial, innovative and creative people. I am passionate about working with and supporting businesses using my organizational, financial and strategic skills I have developed in my work life journey.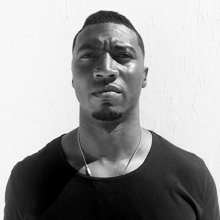 Gerome Sapp
SPORTS + ENTERTAINMENT LICENSING / MARKETING
Gerome Sapp is a former High School Parade & USA Today First Team All-American and Blue Chip All-American. Gerome accepted a scholarship to the University Of Notre Dame, where he earned All-American honors and was also voted Captain of the storied Notre Dame Football program. After graduating with a degree in Finance, he was drafted by the Baltimore Ravens to play safety. The next season, he signed with the Indianapolis Colts where he played two seasons. He later returned to Baltimore where he added another two seasons to his resume. Sapp was voted as a captain on every NFL team he played on.
In addition to his athletic career, Sapp completed an Executive MBA Course at Harvard Business School in a program that focused on Business Management & Entrepreneurial Studies. Sapp's first business not only won the prestigious annual Notre Dame Business Plan competition, but also boasted elite customers such as the Navy Seals. Sapp then leveraged his experience as a professional athlete to make the leap into the tech world where he founded Fluencr, Inc, a company that created several social media marketing solutions that have been featured in Forbes Magazine, Black Enterprise Magazine and Inc Magazine.
His latest solution, a Virtual Reality app called Dōs, has already generated media attention before its launch. Dōs will take the concept of a virtual experience to the next level.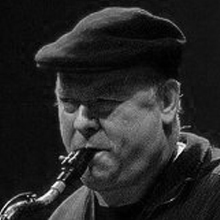 Doug Segal
CEO, PANORAMIC IMAGES
Doug Segal is the founder and CEO of Panoramic Images, the premier archive for licensed large-format panoramic and scenic photography from the world's top photographers.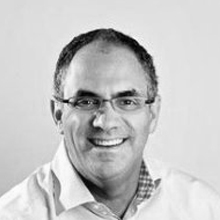 Warren Struhl
FOUNDER AND CEO, POLAROID FOTOBAR
Warren Struhl founded his first business, Paper Direct, at age 25, with sales topping $100 million before being sold to a Fortune 500 company 5 years later. He built upon the PaperDirect success, launching, investing in and advising a portfolio of companies including Successories, Register.com, Genesis Direct, White Cloud Consumer Products, American Registry and Poster.com. In 2003, Warren founded Dale & Thomas Popcorn. Its major brand Popcorn, Indiana, quickly became the first national, premium kettle-cooked popcorn brand and today is sold in over 150,000 locations nationwide. Warren's successes have been featured on CNBC, Fox and MSNBC, and in 1994, Warren was the Ernst and Young Entrepreneur of the Year in New Jersey and was named Entrepreneur of the Week by Yahoo Finance in 2008. Warren's first book, Starting Them Up - An Inside Look at the Life of a Start-Up was published in 2010. Warren co-founded Sheets Brand with LeBron James, Maverick Carter, and Jesse Itzler, and is currently the founder and CEO of Polaroid Fotobar.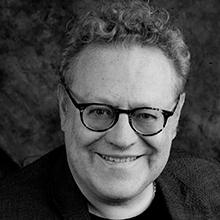 Michael Terpin
CEO, SOCIALRADIUS
Michael Terpin is CEO of SocialRadius, one of the nation's first social media marketing firms, recently named to the Inc. 5000. Current and historic clients include AT&T, Hyatt, Geekdom, Property Brothers; Live Earth, Participant Media, NBC, Philips, and Will.i.am. SocialRadius is headquartered in Las Vegas, with offices in Los Angeles, New York and San Francisco. Terpin also runs Startup Debut, a media showcase series, and he founded Marketwire, one of the world's largest company newswires. He holds an MFA from SUNY/Buffalo and bachelor's degrees from Syracuse University, where he serves on the Newhouse School advisory board.
Terpin is also an active angel investor and advisor to technology and media companies, including Arctic Island, Liquipel, Playsino, Sverve, Walls360, YouMail and XFire. In May, 2013, he co-founded BitAngels, the world's first angel network for digital currency companies, including Bitcoin. In October, 2013, he was named Chairman of CommPro Global, the leading digital information hub for the PR/IR and content marketing industries.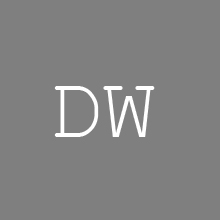 Dan Wasserman
SPORTS LICENSING
Dan Wasserman is a seasoned marketing, licensing, and public relations expert, and a nationally recognized spokesperson and commentator on the business and law of sports.
Dan works with the National Basketball Players Association's as a consultant on a variety of matters including media and communications strategy, licensing matters and collective bargaining. Through his company Forsport Enterprises LLC Dan has also worked extensively with the National Basketball Retired Players Association and the Womens National Basketball Players Association.
Dan has negotiated hundreds of athlete marketing and sports sponsorship deals with numerous Fortune 500 corporations and some of the leading advertising and public relations agencies in the country. These include Coca Cola, JP Morgan Chase, Novartis Pharmaceuticals, Merck Pharmaceuticals, Novo Nordisk, General Mills, Sara Lee, Microsoft Xbox, Diageo, Ford Motor, Topps Trading Card, Upper Deck, Vitamin Water, Under Armour, Sports Authority, Stuff Magazine, Subway, Direct TV, Gillette, Spike TV, Dicks Sporting Goods and many others.
Dan has negotiated hundreds of athlete marketing and sports sponsorship deals with numerous Fortune 500 corporations and some of the leading advertising and public relations agencies in the country. He has also represented a number of companies in procuring licensing rights from the four professional sports leagues and the respective Players Associations. These include Coca Cola, JP Morgan Chase, Novartis Pharmaceuticals, Merck Pharmaceuticals, Novo Nordisk, General Mills, Sara Lee, Microsoft Xbox, Diageo, Ford Motor, Topps Trading Card, Upper Deck, Vitamin Water, Under Armour, Upper Deck, Sports Authority, Stuff Magazine, Subway, Direct TV, Gillette, Spike TV, Headmaster and many others.
Dan is a graduate of the University of Rochester and Brooklyn Law School. He also has extensive experience as a journalist covering the sports industry. Dan has made over 3,000 appearances on major radio stations throughout the country, including a four year stint as the legal correspondent for WFAN-NY Radio. He served in a similar capacity with ESPN Radio. Dan also authored a weekly column for the Newark Star-Ledger entitled "Contracts and Contacts" on the business and law of sports. Dan has appeared as a guest columnist for The Sporting News, written extensively for the New York Daily News and has worked as a consultant for a number of major news organizations including ESPN, CBS News, and HBO Sports.
Dan currently resides in Port Washington, NY with his wife Katherine, and their two children, John and Katia.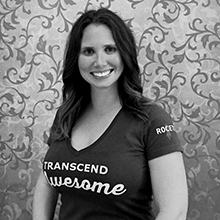 Heather Wilde
CTO, ROCETEER
Heather Wilde brings a passion for innovation, technology and service, as well as experience with government agencies, corporations and startups, to her role at ROCeteer. She approaches business as an adventure to be explored, with new challenges around every corner. Her impressive and wide-ranging educational background includes the University of Alabama for aerospace engineering, St. John's College for Liberal Arts, and Clare College at Cambridge, UK for Medieval British Literature.
Professionally, she has programmed microcontrollers for the Navy, worked on NASA projects, designed and managed online games for major developers, and run HR departments for small businesses as well as companies with more than 5,000 employees, established multilingual distributed teams for billion-dollar 'unicorn' companies, among other ventures.
Currently on the Board of Advisors for UNLV, the NeverGiveUp Foundation and the GWIB IT Sector Council of Nevada (among others), as well as a mentor for Food-X and the Women's Startup Lab accelerators, she emphasizes that she is always truly honored to serve the teams she works with and help them focus their strategies and vision. An accomplished speaker, she is also the author of "Fundamentals of Evernote" and is currently working on her upcoming book: "The Birth of a Unicorn".
Made of space-age, self-adhesive, repositionable fabric paper...

Geeky and Awesome.

Can be removed and re-stuck hundreds of times...

Appears to be painted on to the wall...

Walls360 is made up of artists and geeks, and I was more than impressed with their on-demand factory for printing these awesome wall art pieces...

Fabulous on-demand wall graphics...

On-demand designs ranging from big digital marketing campaigns to tangrams for kids' walls...

It's very hard to see that it's not painted on...

The quality is amazing...

Made with premium inks and on high quality fabric paper that won't damage your walls...

Of all the wall graphics I've tried, Walls360's are by far the best!

Can be removed and repositioned hundreds of times without losing adhesion...

High grade, large scale, self adhesive art...